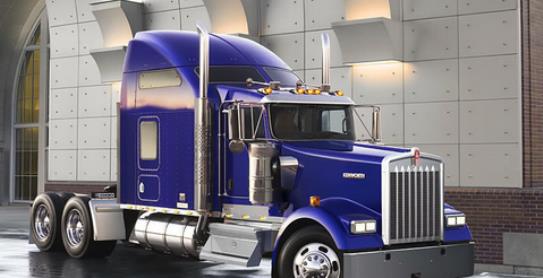 See where your money goes and plan for your estimated tax payments.  We download your settlement sheets when available and use the information you supply on an ongoing basis.

Expense Tracking: Take all of the deductions you are entitled to:

Detailed Expense Sheet  for out-of-pocket expenses (there are over 115 items) can be done via fax, e-mail, smart phone or directly on our web site.  We can access your account settlement sheets and pay stubs directly from your employer to keep your tax records up to date.



Tax Management: Avoid an unexpected tax liability at the end of the year. Current data-based Quarterly Tax Estimates, for Year-end State and Federal tax returns, Estimated quarterly payment coupons provided. Accounting records provided if audited.



Monthly Statements: Receive monthly updates on the profit of your business.  Statements showing the revenue, fixed and variable costs and net income of your business.

BUSINESS PLANNING

Payroll Preparation: If applicable; when incorporated or as an LLC. Payroll services are an important part of incorporation and we can provide payroll on a monthly, twice-monthly, or weekly basis for multiple trucks or employees.



Tax Preparation: Tax preparation includes your entity returns and tax estimates. In addition, if you use your business checking or credit card accounts for business only, with no co-mingling of personal funds, we can capture most of your tax-deductible expenses for your business when we reconcile your accounts.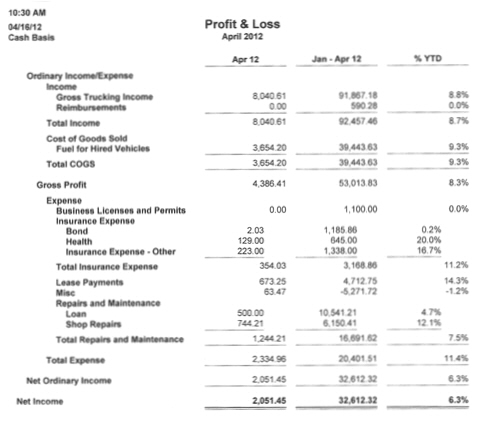 FEES

Expense Tracking, Tax Management and Monthly Statements starting at $30/month.  Multi-truck discount.

Average Federal and State Tax return cost with this program is $250.00.

Service Agreement

Click
here
to download Agreement